My Experience With Racism As a Vietnamese American
Carolee Giaouyen Tran
I also implore all Americans and the world community to get involved and maximize our efforts to assist refugees worldwide. Perhaps we can begin by showing them compassion rather than demonizing them. Every minute, there are twenty refugees in the world who are displaced because of war, and over half a million are denied access into safe haven countries. As I write this, thousands of Venezuelan refugees are fleeing on foot as a result of the political crisis that has ensued in their country.
Like most Vietnamese who came in 1975, our lives in America started with a humble beginning. I was only 8 years old at the time. A week after we were resettled in Lafayette, California, my dad started a job at an auto salvage company, which paid $2.50 per hour. The owner of the company was a member of the same Christian church that our hosts, people in the family that sponsored us, belonged to. My dad was thirty-five years old at the time, and the job was a huge step down for him. He went from being a major in the Vietnamese Army to working as a janitor. But he never complained about this change in his employment status. He was proud of his ability to make an honest living and grateful for the opportunity to support his family financially.
Due to his strong work ethic, within a few years my dad was promoted into a manager position in one of the company's major departments. In this position, my dad's co-manager was a Caucasian American named Lew, who was also a Vietnam War veteran. They worked alongside one another day after day and became fast friends, referring to themselves as "work brothers."
My dad endured many incidents of racial hatred at work. He told us about many aggressive male customers who called him "gook," "chink," and "commy" (short for communist) and screamed demeaning things at him. "Go home Chinaman—you don't belong here!" they'd shout. "Get out of my country, you gook! Go back to where you came from!"
Several times, customers even spat on him.
I felt protective of my dad and was heartbroken that he had to withstand such humiliation and hostility, but he tried to reassure me. "Nobody can hurt me with their ignorant and hateful words and actions. Their behaviors say more about who they are than who I am. I know who I am—a good Catholic who is devoted to my family, and a soldier who bled and fought for his country until the very end. Nothing anybody says or does will ever change that."
Lew came over to our house for dinner many times and told us about other incidents of racism he witnessed towards my dad. They joked around a lot, and sometimes even laughed at the absurdity of the various hate incidents my dad endured. I was grateful to hear Lew express his outrage towards the perpetrators and share the various ways they skillfully maneuvered these skirmishes at work to protect my dad from harm. It's heartwarming and moving to think of how these two brave veterans, both of whom survived the war on the battlefield, were fighting the battles of racism in America together. They had a deep friendship grounded in mutual caring, admiration, and respect for one other.
Whenever my dad recounted these episodes, he used them to teach my siblings and me about the importance of treating everyone with kindness and respect, regardless of the color of their skin, their religion, their occupation, or their socioeconomic status. He emphasized the importance of hard work and making an honest living to support one's family.
---
When we started school in 1975, my sister Kim Uyen and I were the only kids of color there. This caused us to stand out and made us targets of the children's scrutiny and teasing. While it was only natural for our schoolmates to be curious about people they perceived as different, the incessant hyperfocus on us and our behaviors made us feel marginalized and unwelcome. Kids came up to Betty and me to touch and squeeze our hair, faces, arms, and legs. Others made fun of us and laughed at how we spoke to each other in Vietnamese, or when we tried to speak English. While I was similarly intrigued by some of these kids, especially those who had blue or green eyes or red or blonde hair, I didn't dare think of touching them or getting in their faces.
The most difficult trial of third grade was my teacher, Miss D. She was a tall, chunky, unfriendly middle-aged woman who exuded sternness, coldness, unhappiness, and authority. Miss D rarely smiled and often yelled. She also used physical punishment to control and intimidate her pupils. If someone misbehaved in class, she would yell out their name, tell them to go in front of the class, and have them bend over. Then she would proceed to spank them in front of the entire class, using a thick wooden paddle. Understandably, such acts of physical punishment and the threat of them kept all of us students in line. And since I was still struggling to learn and speak English, Miss D's impatience and sternness left me in a constant state of fear.
My worst nightmare came true during my second week in the class, during recess. There was a disagreement about a ball. A girl came up to me and ripped the ball out of my hands as I was playing with it on my own. So I went up to her and took it back. This girl quickly ran to tell my teacher on me, and I couldn't speak fast enough to explain my side of the story. Miss D roughly pulled me by the arm into our empty classroom, told me to bend over, and promptly gave me at least five hard spanks. The pain was severe—my rear end felt like it was on fire and my head spun from dizziness. I felt deep humiliation and anger for being unjustly punished while not being able to defend myself. I swore to myself to work even harder to learn English so that I would never be put in such a compromising position again.
---
Several weeks later, during one of our mandatory weekly chapel services, I got a big surprise. At these services, we were expected to behave, sing, pray, recite Bible verses, and listen to the pastor's sermon. In the middle of the service that day, Miss D pulled me out of my seat and up onto the stage. Then she, the pastor, and three other teachers placed me in the center of a circle they formed around me. They proceeded to put their hands over me and pray for what felt like an eternity. I began to sweat as feelings of faintness and terror gripped me. I understood nothing that was going on, but I remember hearing the phrase "accept Jesus Christ as your Lord and Savior." After a while, I was taken off the stage and returned to my seat in the pews.
But the ordeal didn't end there. At the end of the service, I was taken by Miss D to an empty room adjacent to the chapel. I waited there silently while she and another teacher conversed excitedly to each other, saying more words I didn't understand. I grew more scared by the minute, wondering why I was being kept in the room and what they were going to do to me next. Once the students settled into their respective classes, these two teachers paraded me around the school, taking me into every single classroom. Upon our entry into each class, one of the teachers would make a joyous and high-pitched announcement, which included the phrase, "accepted Jesus Christ as her Lord and Savior." Each pronouncement was followed by clapping and cheers by everyone in the classroom. The whole time I was marched around the school, I had a knot in my stomach, a lump in my throat, and my body was petrified with fear. At the same time, I was afraid to express any negative feelings, for fear that I might be punished even more by Miss D.
---
More than 40 years later, my sisters, brother, and I have all become successful professionals through hard work and perseverance. After overcoming numerous adversities and trauma along the way, I became a clinical psychologist and a teaching professor at the University of California, Davis. My husband, Ladson Hinton, is also a professor at the same university. I had hoped that the racism that my family and I experienced many years ago would be a thing of the past. I was wrong.
On November 9, 2016, I was stunned by Donald Trump's Presidential win. It made me wonder whether America had lost its way.
In the days following the election, I found myself feeling frightened and agitated whenever I turned on the news. I was horrified and incensed by Trump's contempt for immigrants and refugees, his conflation of them with terrorists and criminals. The atmosphere of hostility, intimidation, and inhospitality that he and his administration were generating against immigrants felt not only inhumane, unjust, and racist, but like a personal slap in the face. I was particularly alarmed and outraged by Trump's inhumane treatment of the migrant children—separating them from their parents and putting them in cages. Numerous children including Felipe Gomez Alonzo and Jakelin Caal Maquin, ages 8 and 7, respectively, died in the care of our government. These children took their last breaths on this earth without having a single family member by their side.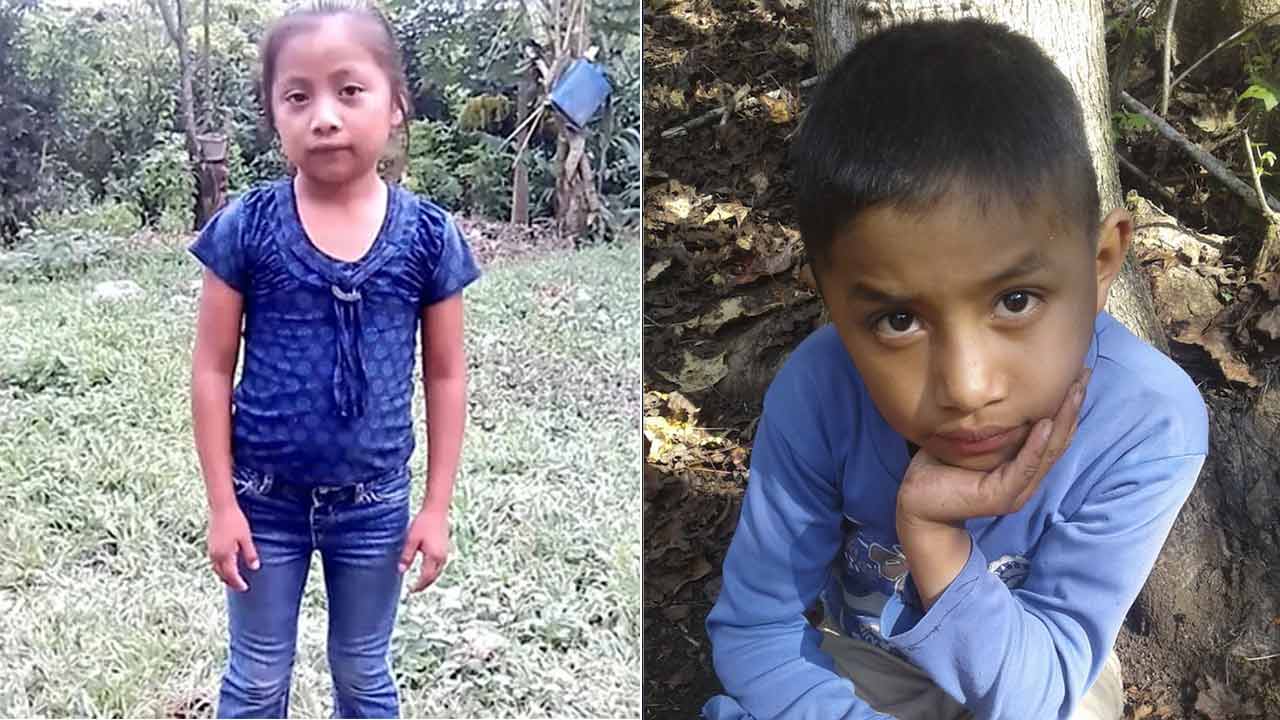 I was consumed with worry for these migrant children and couldn't help but identify with them. I recalled my own escape and the grief and terror I'd felt when I was separated from my family, during our escape from Vietnam in 1975. I shuddered to think what these kids were going through as they were being ripped away from their parents, not knowing whether they'd ever be reunited again. Research has shown that such traumas have short- and long-term adverse effects on children's brain, psychological, physiological, and social development. As I ruminated on the plight of these children, a quote from Dr. Martin Luther King Jr. kept reverberating through my mind:
"In the end, we will remember not the words of our enemies, but the silence of our friends."

Dr. Martin Luther King Jr.
Dr. King's words gnawed at me and compelled me to do some soul searching. I asked myself what I could do to help these children. I was tired of cycling between feelings of anger, fear, and despair. At the same time, I knew I couldn't be the silent friend—I had to do something! As a refugee, I felt a deep sense of responsibility to rebuke Trump and his administration's attempts to demonize and dehumanize refugees by calling us "invaders," "criminals," "terrorists." And as a psychologist and a mother, I felt a strong moral and ethical duty to speak out against the harm that was being perpetrated against these innocent children.
In the end, I decided that I would try to help by speaking out more about my experience as a Vietnamese refugee. I would try to humanize who we were and illustrate that we're productive members of society who make valuable contributions to this country. I'd hoped that by sharing my experience, I could cultivate greater compassion and understanding for immigrants and refugees.
As a result, I accepted as many invitations as possible to talk about my refugee experience. I spoke to newspapers, magazines, radio programs, and thousands of college students at various campuses. I believe that these students represent our greatest hopes for the future- they can and do propel the social and political discourse and action of this country towards greater tolerance, justice, and equality. In their classrooms, clubs, and organizations, I spoke about my own and my family's experiences as refugees. I was explicit and undaunted in my criticisms of President Trump and his administration's policies on immigration, their inhumane treatment of migrant families, and their negative portrayals of immigrants. I also stressed to these students the importance of civic and political engagement and urged them to vote in the 2018 midterm elections.
In March of 2017, I received an invitation from Sacramento's public television station, KVIE, to be filmed talking about my escape experience. It would be aired that fall as a companion to Ken Burns' documentary The Vietnam War. My story would be a part of a video collection entitled My Vietnam War Story. I accepted the request, viewing it as an opportunity to share with the general public my and my family's experiences as refugees. I hoped that hearing our story would awaken a shared sense of humanity in others and promote greater empathy for immigrants. An appointment was set for taping at the studio.
On the designated day I went to KVIE, the studio was frigid. This immediately worried me, because I have cold intolerance as a result of the polio. I also have essential tremor, a nerve disorder that causes uncontrollable shaking in my hands and head. When I'm cold, the tremors can become so severe that it looks like I have Parkinson's disease. I asked them to turn up the heat but was told that the studio needed to be kept cold because the lighting tended to make it too hot. So I didn't fuss and just soldiered on with the taping. I spoke for over an hour about my escape out of Vietnam and the resettlement process for my family and me.
On September 12th, 2017, I spoke at a large KVIE premier event for both Ken Burns's and KVIE's Vietnam documentary series. Two days later, I was interviewed on air by Beth Ruyak, for Insight, at Capital Public Radio. The discussion focused on the two documentaries and my experiences as a Vietnamese refugee.
At both events, I talked about the importance of humanizing the face of war by discussing the horror, displacement, and suffering that resulted from them. I thanked the Vietnam veterans for their service to our country and apologized to them for the poor treatment they received upon their return home. I again criticized Trump and his administration's demonization and treatment of migrants. I told the audience that I was there to portray a different image of immigrants and refugees as hardworking, law-abiding citizens who'd had no choice but to flee our homelands due to conditions of war and violence. We escaped in search of refuge and the opportunity to live productive lives—basic things that all humans strive for.
I also urged the audience to think about the plight of the eight hundred thousand Dreamers and their families, who are living in fear and limbo. I implored them to put pressure on Congress to reinstate the Deferred Action for Childhood Arrivals (DACA) Program, and to push for the naturalization of these young people. Finally, I challenged the audience to consider what they would do if war and violence broke out in their own backyard. How would they want the world community to treat them?
Throughout September and October of 2017, my documentary was aired repeatedly by KVIE. The most meaningful part of participating in this project was hearing from the public and learning how my story touched them. Many people called, wrote, and shared that the documentary gave them a deeper understanding and appreciation for immigrants and refugees and their struggles. Shortly after My Vietnam War Story was aired, I learned from KVIE that my story was nominated for a regional Emmy. While it didn't end up winning, it was an honor to be nominated.
Carolee GiaoUyen Tran mới tám tuổi khi Sài Gòn thất thủ. Khi quân đội cộng sản Bắc Việt tiến về Saigon, cha Carolee, một Thiếu tá trong quân đội Việt Nam Cộng Hòa, đã có kế hoạch cho gia đình ông trốn thoát và không biết liệu ông sẽ gặp lại họ nữa không. Mời bạn đọc theo dõi hành trình định mệnh của Carolee, khi gia đình bà tìm nơi tị nạn và một cuộc sống mới ở Mỹ. Nguồn: PBS Phát hình ngày 24/07/2017
---
On the beautiful Sunday afternoon of September 24th, 2017, I had just returned home from a rejuvenating weekend with my soul sisters, my girlfriends from college. We've been friends for thirty-five years and have been there for each other through thick and thin. Regardless of what's happening in our lives, we make it a point to spend at least one weekend together each year. On these trips, we get caught up, share parenting tips, exchange good book titles, and enjoy wonderful meals together. This year, we went up to the mountains near Lake Tahoe, California.
After arriving home and saying a quick hello to Ladson, Carina, and Mika, I went to the gym. I usually exercise five times a week as a general routine for self-care. After my workouts, I always go to the gym's outdoor hot tub as my reward. I use this quiet time to meditate and get relief for my chronic aches and pain, remnants from the polio.
Five minutes into my relaxing soak, I heard a splash. A Caucasian man who appeared to be in his fifties stepped into the hot tub. I'll refer to him as John. We made eye contact and exchanged smiles. Then I closed my eyes again and returned to my meditation. Within a minute he said, "Are you meditating? You look like you're meditating."
I nodded my head and said nothing. Then John proceeded to tell me that he'd heard from another club member that I'd lived in Boston at one point. He launched into talking about "the Boston bomber," how "his family should've never been let into this country," and how "all refugees were frauds and should be sent back." John also volunteered that he was "an expert in information technology and could access information on just about everything and everyone." I should mention that even though I had seen John at the club several times, I had never exchanged more than a few cursory words with him, nor had I ever told him anything about myself.
I opened my eyes and said flatly, "I don't think all refugees should be sent back. Please don't talk to me, I'm meditating." Then I closed my eyes again.
John ignored my request and proceeded to tell me in a loud voice how he "hated all Blacks and Hispanics," how "they're all criminals" and "commit most of the crimes, and that's why prisons are full of them!"
I didn't respond. At the same time, another man had joined us in the hot tub. I was relieved and had hoped that John would shift his attention to the newcomer. Instead John raised his voice and said, "Hey, are you listening? Did you hear what I'd just said?"
I stayed silent. Then John yelled, "You're a refugee, aren't you? I know you are!"
The contempt in John's tone sent a chill up my spine. I wondered how he knew that I was a refugee and why he was bringing this up. I opened my eyes and saw John glaring at me. I told him again that I didn't want to talk.
Then John began to scream. "You probably read shit like the New York Times, don't you! It drives me fuckin' crazy that you imbeciles can't think for yourselves!"
I stood up, looked him in the eye, and spoke in a calm but firm voice:
"You need to stop right now, or I'll report you for harassment!"
"No, you need to educate yourself, bitch. Think for yourself, bitch!"
I looked at the other man in the tub.
"Did you hear what he just called me?"
The man shook his head, averted his eyes, and said nothing.
The bystander's passive and indifferent response seemed to embolden John further to escalate his angry tirade. He screamed expletives at me, calling me the most demeaning and vile names, while I repeatedly told him to stop.
After about five minutes of his persistent vitriol, I stepped out of the hot tub and headed for the dressing room, while he continued to shout obscenities at me. Once I stepped into the ladies' locker room, I found that it was empty. At this point I was on high alert. My heart was pounding and my mind racing. I wondered whether John was going to barge into the dressing room and continue his angry rant. I tried to think about what I would do if he did. Would I scream for help? What if no one hears me? I have to hurry up and get out of here!
I quickly got into one of the bathroom stalls, locked the door, and changed as fast as I could. As I was coming out of the stall, a woman I'd never met before came into the room and inquired with concern,
"Are you okay? I heard how he went off on you. You were awesome in how you stood up to him. He was so aggressive! I was afraid he was going to put his hands on you."
I was grateful that the woman had come to check on me. She felt like an angel sent by God and Mother Mary to help me. I thanked her for her kindness and asked her for her name and phone number. I told her that I wanted to report John to the owner and would appreciate it if I could have her as a witness. She told me her name (I'll call her Stacey), and said she would be happy to assist in any way. Stacey and I went to the front desk and reported the incident to a staff member. Then I went home.
Once I got home, I told Ladson, Carina, and Mika about what had occurred and then went straight to my computer to write down everything about the incident while it was still fresh in my mind.
At the time, Carina and Mika were nineteen and fourteen years old, respectively. Ladson and I were disappointed and saddened that our daughters were being touched by the reality of racism—directed at their mother, and in their own hometown. We'd moved to this city thinking that such things wouldn't happen to us here, given its reputation as a progressive college town. We were wrong.
As a family we'd had many discussions about issues related to race and social justice at the dinner table. That night, we talked about how bigotry was a problem in our society, how racism was in the air, how unfortunate it was that certain racial ethnic and religious groups were more burdened by it compared to others, and how we all have a responsibility to speak out against it.
"Are you going to quit going to the gym for a while?" the kids asked me.
"No," I told them. "We must never let people like John intimidate us or change how we go about living our lives."
I told them that I was reporting John to the police and the gym owner the following day. If John tried to do anything, I would use the full extent of the law to prosecute him. Ladson wondered whether John might have seen my documentary on KVIE and targeted me as a result.
After dinner, I checked my work phone and saw that I'd received four text messages from a number I didn't recognize at 8:24 p.m. When I opened them, I saw at once that it was John who had sent these texts. They contained articles, graphs, and numbers of incarceration rates in California by race. In his message, John said that he was sending me this information to "educate" me and "prove" that "most crimes in America are committed by Blacks and Hispanics."
Getting the texts from John upset me; I felt like he was invading my personal space. I told Ladson about the texts and then went back to our room to meditate, something I do every night before bed. As I sat on my meditation cushion, my dad's words came back to me:
"Nobody can hurt me with their ignorant and hateful words and actions. Their behaviors say more about who they are than who I am."
My dad had said this to me years before when I told him I was scared for him, at a time when he was a victim of multiple acts of racial hate. He'd held his head high and didn't let people's ignorance and venom affect him. Now his sage words provided me with great comfort and grounding as I encountered my own experience of racism.
Immediately after breakfast the following morning, I went to the gym and spoke to the owner, whom I'll refer to as Sheri, about what had happened the night before. I read to her my account of the incident and gave her a copy. I also gave her Stacey's contact information, since she was a witness. Sheri told me she would look into the matter and talk with me after my workout.
When I met up with her later, Sheri expressed regret and concern for what had happened to me. She then called John while I was in her office to tell him that his membership had been terminated. At first John tried to deny everything. He said that "we were just talking." When Sheri told him that there were witnesses who reported him, he screamed and verbally threatened her. After Sheri got off the phone with John, she filed a police report, told her staff to be extra vigilant, and instructed them to call 911 if he came into the gym. She also relayed to me that the police had advised me to go to the police station right away to "file a hate crime report."
I left the gym and went straight to the police station. I was greeted by Officer Tim (not his real name), and he led me into a windowless room. I read him what I'd written about the incident and told him what had transpired with Sheri at the gym that morning, including that the officer she'd spoken with had instructed me to come in and file a hate crime report. I told Officer Tim that John's racist comments and his rage concerned me. I wanted to know what I could do to protect myself given that he had already sent me four text messages.
Officer Tim, who appeared to be in his early thirties, had a cold facial expression and spoke without emotion in a flat monotone voice.
"This isn't a crime. He didn't do anything illegal. He's entitled to his first amendment rights and can say whatever he wants. For it to be a crime, he has to cause you grave bodily harm or threaten immediate danger to your life. Also, your number is published, so he's free to text you as much as he wants. If you don't want that to happen, you have to take steps to remove your number."

Officer Tim
"So there's nothing I can do to protect myself?"
"No, there isn't."
I was stunned and stared silently at the officer.
Then I said.
"I'm confused as to why another officer from this station just told me to come file a police report immediately if what you're saying is true."
Officer Tim let out a big sigh and replied, "I guess you can fill out a hate incident report if you want."
"Yes," I replied immediately. "Yes, I definitely want to do that."
He asked me to give him my printed account of the incident. Then he stood up abruptly and escorted me out.
"Can I get a copy of the report once it's completed?"
"I don't know how you can do that or how that works."
"Can I talk to someone who does?"
"Go see someone else," he said, "up front."
Then he walked quickly out of the room.
---
I left the police station feeling stunned, frustrated, and angry. I was dismayed by how Officer Tim treated me. It gave me a better appreciation for why some victims may choose to not report crimes committed against them, and empathy for those who report feeling retraumatized by the negative treatment they receive from law enforcement.
One of my friends asked my permission to consult with a trusted city council member, who was also her friend, to inquire whether what had occurred with the officer was appropriate. The council member promptly emailed me and connected me with the chief of police. To his credit, the chief reached out to me and invited me to talk with him in person about the incident. I thanked him for his responsiveness and set up a time to meet with him the following week.
On the designated day, once the chief's secretary had escorted me into his office, I thanked him for meeting with me. I shared details of the hate incident, and consulted with him on how to proceed. He was kind and offered helpful suggestions. He told me that if John texted me again, I should send a message back immediately: "Don't text me again. You're harassing me." Then I should report the incident to the police right away, and they would "take care of the situation." The chief clarified the difference between reporting a hate crime versus filing a hate incident report. What happened to me was a hate incident, and it was good that I had alerted the police and filed a report. The chief also shared that there had been a significant increase in the number of hate crimes and hate incidents committed in our city since the 2018 election.
I brought up with the chief the details of what had happened with Officer Tim. I told him that the officer's interaction with me felt insensitive, dismissive, and blaming. I expressed my concern that such behaviors could traumatize victims who tried to report crimes and discourage victims from coming forward altogether. I thanked the chief for explaining the difference between a hate crime and a hate incident and inquired why Officer Tim didn't tell me I could file a report until the very end and why he seemed to want to discourage me from doing so. The chief apologized to me for what happened and assured me that he would "coach him to make the needed changes."
I also suggested sensitivity training for his officers given what happened to me and some recent skirmishes between the police and members of our community. The chief said that his officers received sensitivity training on a regular basis, but perhaps it was time for a refresher course.
---
The hate incident at the gym was eye-opening and shook me to my core. I had never been spoken to in that way in my whole life, nor had I ever had such vitriol directed at me. The incident made me wonder whether Trump's rhetoric of white resentment and his demonization of migrants was emboldening people like John to target immigrants.
John and others who think like him have never bothered to learn the truth about our nation's crime statistics. In terms of the numbers of crimes committed, Whites actually commit more crimes in the U.S. than any other ethnic group—which is only logical, given that they make up the majority of the population. The over-representation of African Americans and Hispanics in prisons can be attributed to the racial biases inherent in our law enforcement and judicial systems, which tend to arrest, convict, and incarcerate these groups at a significantly higher rate, and give them longer sentences, for the same crimes committed by White offenders. Moreover, research over the past twenty years has shown a 130 percent increase in drug crimes committed by Whites, compared to a 50 percent decrease in such crimes committed by Blacks. At the same time, for similar drug offenses, Whites are more likely to receive rehabilitation services such drug treatment, while Blacks are more likely to be sent to prison. Finally, research reveals that immigrants consistently commit significantly fewer crimes than native-born Americans.
These compelling statistics should give all of us pause and compel us to confront those who call immigrants and people of color criminals. We also need to advocate for more equal treatment of all offenders under the law, regardless of race. Given the staggering rates of imprisonment in our country compared to other developing countries, it also would be helpful to invest more money into programs that focus on rehabilitating first-time nonviolent offenders rather than sending them to prison. Those who are incarcerated could benefit from more programs that focus on skills-building, affect regulation, and job training to help prepare them for life outside of prison. For example, prisons that provide mindfulness-based stress reduction and meditation programs to inmates have found them to be very effective and helpful.
Of course, Trump's rhetoric of hate towards immigrants has affected more than just the city I live in. It has coincided with the proliferation of hate groups and a significant increase in hate crimes across America. The Southern Poverty Law Center reported that in 2018, the number of hate groups in America rose to its highest level in twenty years. These groups were responsible for killing at least forty people in the U.S. and Canada in 2018, doubling the number from the year before. Statistics from the FBI for 2017 showed a 30 percent increase in hate crime, and the Anti-Defamation League has revealed that white supremacists and other far-right groups committed the majority of extremist-related murders in the U.S. in 2017.
Trump's refusal to condemn white supremacists for their racist rhetoric and crimes, was illustrated by his reluctance to disavow the support of David Duke (a former Ku Klux Klan Grand Wizard) when he ran for president. His "very fine people on both sides" comment after the Unite the Right rally in Charlottesville, Virginia, where counter-protester Heather Heyer was killed, and his description of that Haiti and African countries as "shitholes," are examples of his bigotry and tacit support of hate groups to continue their atrocious activities. In fact, many white supremacists chant his name at their rallies and identify him as a supporter of their causes. The anti-immigrant frenzy fueled by Trump, with talks of migrant caravans "invading" our borders, motivated a white nationalist to murder eleven worshippers at The Tree of Life Synagogue in Pittsburg, Pennsylvania as well as the man who took twenty-two lives in El Paso in 2019. The suspect in the New Zealand shooting, who killed fifty Muslims at two mosques in March of 2019, praised Trump and highlighted him as "a symbol of renewed white identity and common purpose."
Moreover, the ease and frequency with which this president lies, along with his impulsivity, pettiness, and lack of ethics, are deeply troubling. His treatment of women is equally deplorable— objectifying them by making crude comments about their looks, calling them demeaning nicknames, and bragging about sexually harassing them. These behaviors are particularly appalling when one considers that he's supposed to be a role model for others.
Trump and his administration's scapegoating of Muslims, Mexicans, migrants, and nonwhite immigrants is disrespectful, dehumanizing, and dangerous. We have a dark history in this country of marginalizing certain groups so we can deny them their basic rights: women, to deny them the right to vote (among others); Native Americans, to strip them of their land and culture; African Americans, to deny them rights of every kind, both before and after Emancipation; Japanese Americans, who were interned and had their property confiscated during World War II; interracial couples, whose marriages were not legal until 1967; and LGBTQ individuals, to deny them the rights to love, marry, have children, and serve in the military and other occupations.
As has been widely reported, the Trump administration is violating the rights of thousands of migrant children by illegally detaining them for months at a time. It may take two years before these kids are reunited with their family again. Some may never be reunited. [LT4] Federal law [LT5] and a 1997 court agreement known as Flores require that these children be released to sponsors in the U.S. within twenty days, in most cases. Knowing this current atrocious mistreatment of the migrant children and America's dark past history, we all need to do our utmost to expose and speak out against all forms of injustice, hate, and bigotry. We can't allow America's ugly past to repeat itself in the here and now. Let us heed Dr. Martin Luther King Jr.'s words and not be the silent friend.
I also implore all Americans and the world community to get involved and maximize our efforts to assist refugees worldwide. Perhaps we can begin by showing them compassion rather than demonizing them. Every minute, there are twenty refugees in the world who are displaced because of war, and over half a million are denied access into safe haven countries. As I write this, thousands of Venezuelan refugees are fleeing on foot as a result of the political crisis that has ensued in their country.
I fervently believe that at the end of the day, it is our humanity, our activism, and our basic acts of kindness towards one another that provide us with the most powerful medicine to heal our racial, political, and social wounds, and to make our world a better place.
About the author | Dr. Tran is a refugee and the first Vietnamese woman to earn a PhD in clinical psychology in America. She received her doctorate from Boston University and completed her internship at Harvard Medical School. She teaches at the UC Davis Medical School Department of Psychiatry and Behavioral Sciences and has a private practice in Sacramento, California. Her segment in the documentary series My Vietnam War Story, produced by PBS station KVIE and aired in conjunction with Ken Burns' The Vietnam War documentary, was nominated for a Northern California Emmy in 2018.
Nếu đăng lại, xin ghi nguồn và đọc "Thể lệ trích đăng lại bài từ DCVOnline.net"
---
Nguồn: Excerpt of "The gifts of adversity: reflections of a psychologist, refugee, and survivor of sexual abuse" By Carolee Giaouyen Tran, PhD